Website Development
SuttonNet offers expertise and friendly service in website design and web programming.
Because our websites are well structured, they are fast, reliable, easy to navigate, and usually gain high search engine rankings.
SuttonNet prices are well within the reach of small to medium businesses. Our ongoing client service and support sets us apart from the rest of the field.

There are cheaper web developers out there; there are more expensive ones. Value for money in a website is measured by your website's successful contribution to your business over some years, not by its setup cost alone.
SuttonNet also offers a local discount on websites for businesses in the Cooma - Monaro and Snowy River shires. Content management system and training are included.
Check out some of our recent website work.
Our Website Software: Bizazz

Bizazz software allows websites to be extended easily.
New webpages, ecommerce, Paypal, email campaigns to customers... as your business grows, so can your website. 

Here are a few of the features Bizazz offers:
mobile friendly design

extensive and flexible ecommerce facilities
contacts database
email campaign management
full range of website navigation options, eg accordions
content management system to update your own webpages, add new products, offer temporary specials
fast simple photo processor makes updates to ecommerce products and gallery pages easier
rotating photo gallery
insert videos, links, buttons, columns, block styling...

The Bizazz ecommerce and content management system is constantly being extended and enhanced by Bill Sutton, who has over 30 years' programming experience.
Bill  also customises our website software to meet individual clients' requirements.
Mobile Phones - Responsive Design
Responsive website design enables a single site to be easy to read on any sized screen. It starts by preparing a layout which will work on the smallest screen, and adapts this layout for larger screens.
Responsive design is a powerful way to ensure that your website downloads quickly onto phones, tablets, wide screens or PCs. And you will have only one site to maintain.
SuttonNet uses responsive design for new websites.
We also upgrade older websites to be responsively designed and run on our Bizazz software.

Flexible Ecommerce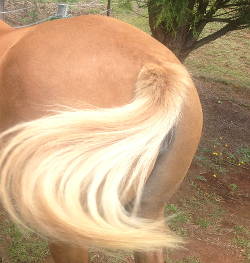 Our Bizazz website software is designed to suit many styles of ecommerce operation, from one or two to hundreds of products:
customise shipping and payment methods

display products to your specifications
multiple product photos (front, side view etc)
multiple product options
link products to demonstration videos
upload product details to the website in bulk, from a spreadsheet
fast photo processor generates all your product photos in standard sizes

stock control.
Web Programming
SuttonNet offers customised  programming to enhance your website. Some features our clients have added are:

touch operated design of products by customers
customised ecommerce administration


timetable online orders according to their urgency
keep tabs on progress with filling all orders
upload ecommerce sales to your accounting system
mobile phone friendly forms for inhouse communications and recordkeeping
responsively designed auto-emails to customers (can be easily read on a phone).
Graphic Design
Web design must now accommodate screen sizes from smartphones to wide screens. This has changed the style and purpose of site graphics.
Many businesses already have graphics prepared - for a logo, a business brochure, an older website. We can often rework your familiar 'look' without the need for additional graphic design costs. Or we can work with a local graphic designer who understands the challenges of designing for responsive websites.

Your aim is to convert website visits to sales. A site which is fast loading and easy to use, and which has up to date content, is essential. Whether special website graphics can generate further sales - or will just slow your website down - depends on your business.

Generally a website's graphic design should highlight the content, not distract from it. Eyecatching photos of your products may be far more interesting to your customers than webpage decoration.
But for some clients, their website look needs to showcase their creativity, because that is their selling point. We are happy to work around your business needs - there are no hard and fast rules to website design.
Client Consultation
Fast reliable websites need good planning. Full client consultation is central to our business.
We like to meet with our clients face to face, to discuss their business, their website aims and intended audience. Thorough preparation results in a website design which is satisfying both for the client and the developer.
At SuttonNet we host most of the websites which we develop, through our :
we stay in touch with our clients
we can follow up on their websites' effectiveness
it is easy for our clients to arrange website upgrades with a developer who already knows their business needs
we offer regular website reviews (web statistics analysis, search engine response & webpage content reviews, recommendations) for a reasonable price.

We believe this is a strong model for producing successful business websites, based on ongoing relationship and accountability.
Fast Efficient Websites - Integrity - Personal Service