Webhosting & Website Support Services
Managed Webhosting for Businesses & Organisations

Dedicated web servers in a cloud environment
Fast solid state hard drive (SSH) servers

Email hosting on your own domain
Experienced in web server management
Secure ecommerce hosting
Website security certificates...

SuttonNet hosting is not only about renting a place for your business website.
We assist clients with using our content management systems, provide friendly phone/email contact and are happy to meet with clients when travelling in your area.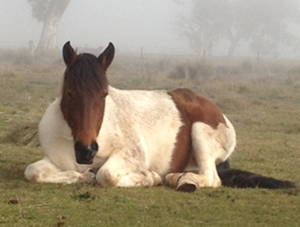 Our managed hosting service can save you time, stress and money. Relax and let SuttonNet do the work!

What does SuttonNet Do for Your Hosting Dollar?
We choose reliable server companies with a good service ethic, and negotiate with them to hire suitable server(s) and software for our clients' needs.
We install your website for you on our server, and ensure that it keeps running.
We manage:
email settings on the server (eg setting up new email addresses that you need)
installation or updates of software which each website needs to run
display of website statistics for you to check
website and email security software
blocking links from rogue websites which may carry malware, and
checking server logs and web statistics for odd behaviour which might indicate a breakin by hackers.
We keep an eye on server performance and fix any problems, ourselves or through the server specialists that we hire from.
We guard our server and the websites on it against hacker attacks, viruses and malware, and repel any infiltration.
We set up everything that is needed to run ecommerce through the websites on our server, including secure credit card transmission protocols.
We provide free automatic updates to website software for clients using the current version of our Bizazz website and ecommerce management system.
We upgrade servers, to keep our webhosting and email hosting software and hardware secure and up to date.
We research trends and changes in Internet, website and email technology (both good and bad). We use our expertise to select the best options for our clients' profitability and our web servers' security and speed.
We assist clients with queries about email management, general IT, website maintenance, search engine optimisation, online marketing and many other areas.
We also supply additional paid services, such as installation of security certificates and domain name renewal.
For technical information on hosting: see our Business Webhosting information page or contact us.

Website Management
Building a website is only the beginning of effective business online.
We work with clients to analyse and improve their websites' performance, review web strategy and enhance site content and layout.
Client consultation

At SuttonNet we like to get to know our clients:

to discuss your website and other IT issues
to help you use our content management and ecommerce system efficiently

to work together to increase your website's effectiveness.
We often meet with clients at their business premises. We travel several times a year, so our more distant clients can meet us and talk face to face. Our clients are scattered from Melbourne to the Sunshine Coast, Queensland.

Webpage content
A website is only as good as its content.
Call on SuttonNet's copywriting service to:
improve your existing webpage text and layout
edit and upload new text or photos

write new webpages from scratch.
Web statistics & review
Is your website an effective marketing strategy for your business?
As with any other strategy, it pays to analyse your website's performance regularly. Regularly review your website's statistics. Take into account your business focus and your customers' likely preferences
SuttonNet can analyse data for you and make recommendations. You can even opt for a detailed overall review of your website's look, functionality and content.
How many businesses that manage their own domain names fail to renew them on time? In our experience - far too many. Websites go down and emails no longer arrive.

SuttonNet can manage your domain name renewals at a reasonable price.
Your website's domain name need never expire.

You can easily identify and discard scam domain renewal notices.
We are domain name resellers for TPP Wholesale and use ethical and responsible practices.
ICANN: Registrants' Benefits and Responsibilities
IT Support

Assistance for local businesses with acquiring and configuring new hardware and secure software.

Help with general IT problems, as well as website related queries.
Email
We help clients to set up suitable business email addresses and accounts for efficient administration.
Our troubleshooting service helps out with email problems.

Server Reliability & Website Security
Cloud servers
SuttonNet uses cloud server webhosting technology. If hardware in the cloud network strikes problems, it will not affect your website.
Our servers operate under exceptionally high service level agreements that mean minimal disruption for server maintenance or problems.
We don't claim that your website will never go down, or your emails never fail to arrive. No one can make guarantees like that. The Internet relies on an enormous array of Internet service providers, phone lines, repeater towers, connections and computer hardware and software worldwide. Most of this is outside any single hosting service's control.
There are also rare times when server maintenance is necessary, eg to upgrade software.
Security-conscious protocols
Hackers hack, no human agency can stop them altogether. What we can do is:
use reliable, up to date software and security protocols
monitor server logs for suspicious activity, and
encourage our clients to take website security seriously.
SuttonNet uses high quality, secure inhouse and third party software to develop and maintain your website.

Our own computers run Linux operating systems for maximum security.
We advise clients on how to keep their computers safe from hacker activity, misuse or theft.